When we left home it had to be like -15 degrees, so it was quite a surprise when we arrived in Washington and we no longer needed our jackets.
The beautiful weather made exploring the city much more pleasant than i had anticipated. (wearing bulky winter jackets doesn't bring out our most flattering side)  We were lucky enough to be staying with some of Akeem's friends and they were all such incredible hosts. They took us to all the tourist spots and to all the best food joints. I obviously was too hungry at every stop we made because i have very few pictures of anything we consumed along the way, Oh well!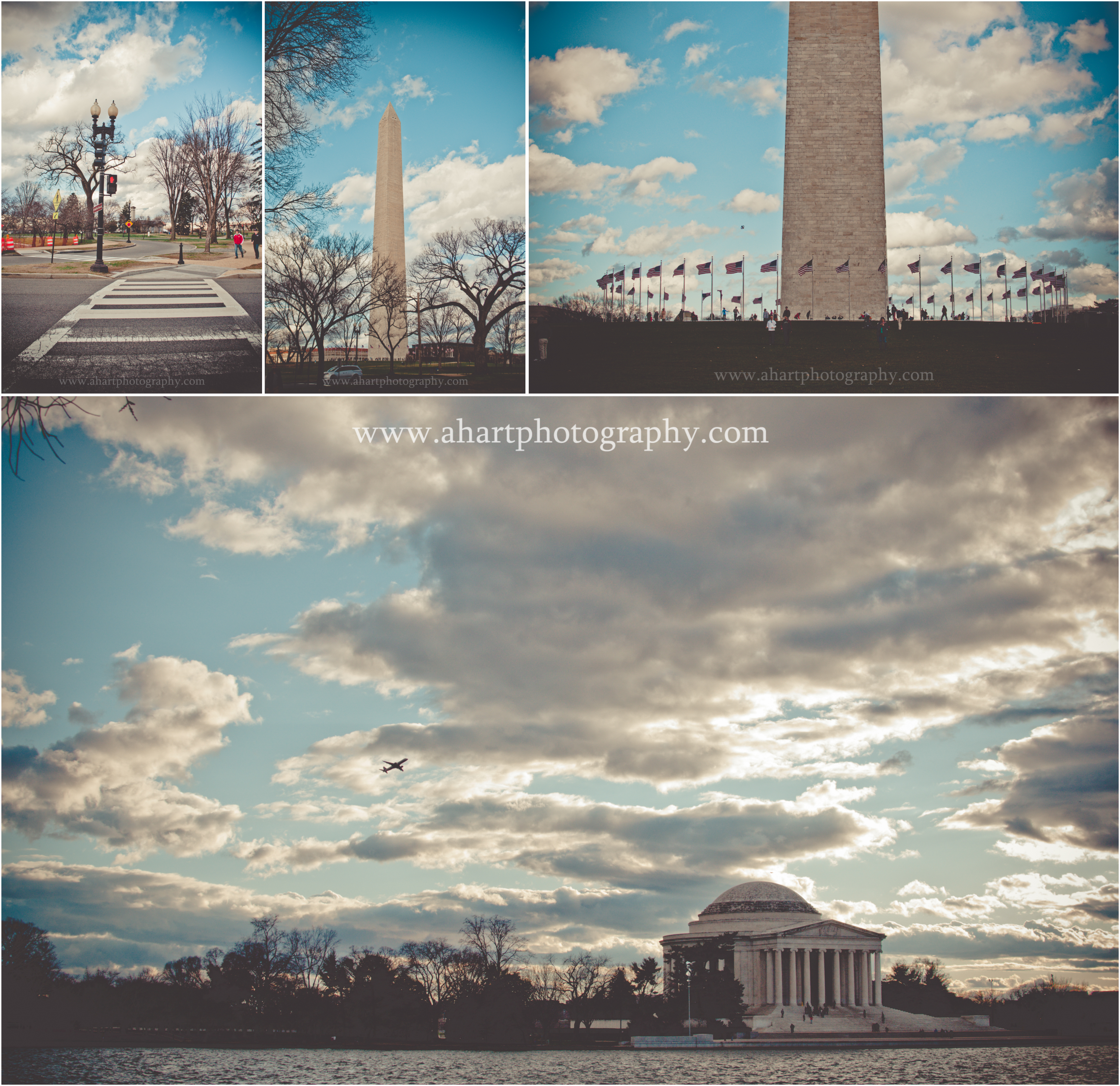 Next stop – NEW YORK CITY
As a photographer and lover of adventures New York as always been on the top of my list for places to visit. My grandpa had always told us stories of the adventures he had when living in the city (id tell you the stories, but most of them don't seem blog appropriate)
 I was beyond excited to visit all the places he had talked about and take all the pictures i had dreamed of.
However the weather in New York was much like home. FREEZING COLD. We walked around time square for a little while and decided to take a bus tour so i could see the city and get some pictures while being toasty warm.
Great idea right? Not exactly.
The bus seemed to have very little heat and the windows appeared to be more of a plexiglass than a real glass and we covered in scratches. Despite the less than ideal weather conditions i still got some incredible pictures so it was worth the death of all my toes due to frost bite.
After exploring time square and surrounding areas we headed back to Akeem's Great Aunts house in Queens where we staying. I really wanted to see the "real NYC" not just all the touristy spots. We spent the evening enjoying dinners and hookah lounges with some of his cousins. The next day we checked out some back roads near what i think is the Brooklyn bridge, took some pictures at the pier and headed to the Bronx to meet more of his cousins and share the news of our engagement.  We had such a wonderful trip and I cant wait to go back again when its a littler warmer to get the full New York City experience.